OUR WORK
We deliver tailored services to each of our clients - regardless of company size or budget - across all industries.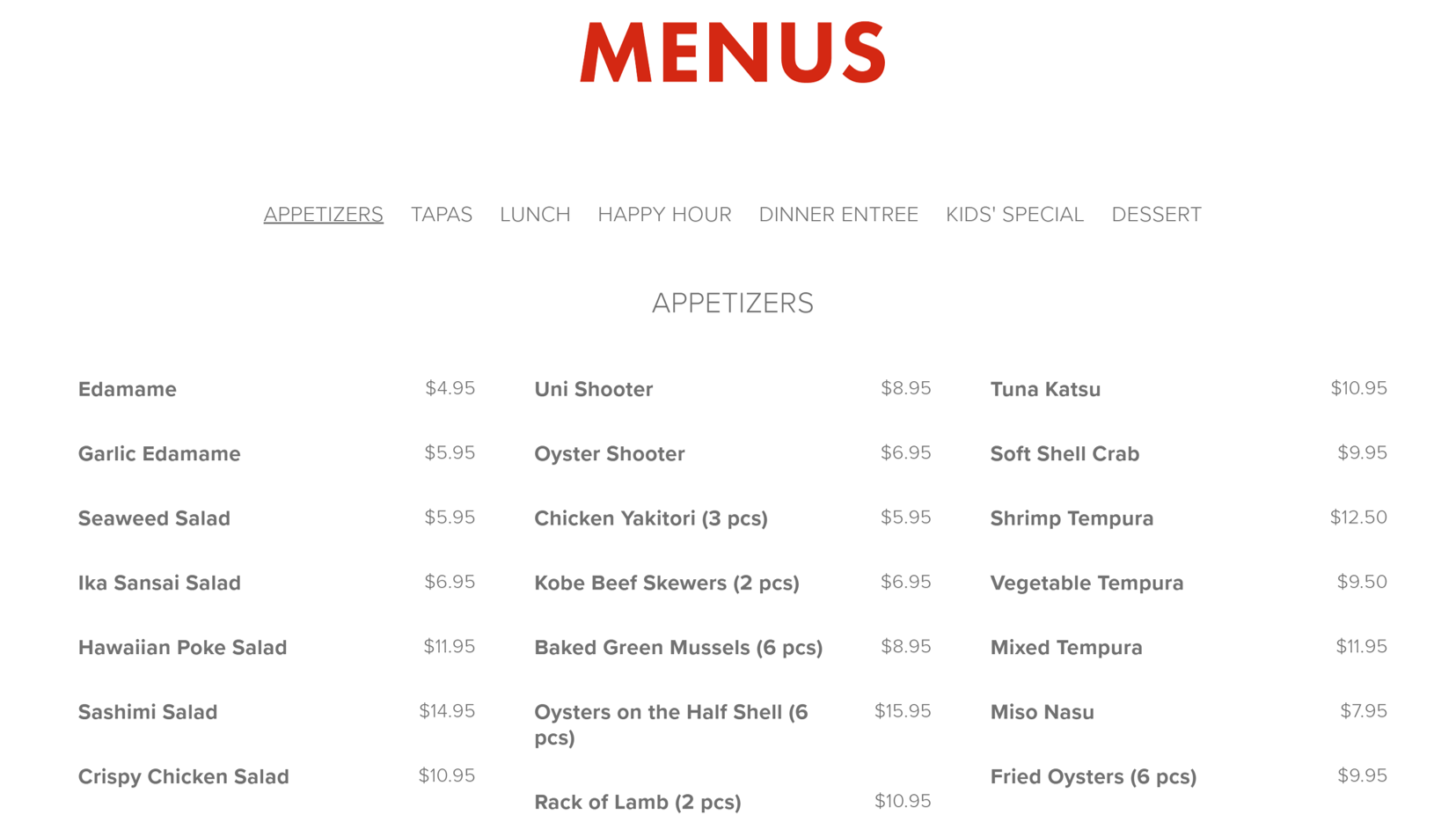 Sakura Bistro is a Japanese restaurant in Oakland, California. The space is a large and gorgeously renovated, yet the customers were few and far between.
Insert Homemade. We took their antiquated website and turned it into a search driven machine. Aside from we design & development, we incorporated happy hour, events, and loyalty programs, ran their social media & YELP accounts, and created customized & targeted ad campaigns.
The Innovative Teacher Project (ITP) provides professional development opportunities for educators, administrators and parents interested in the study of the Reggio Emilia approach in the San Francisco Bay Area.
ITP was in need of a mobile optimized website that leveraged modern tools and technologies. Homemade rebuilt ITPs website on the Squarespace platform integrating various tools, like: Mailchimp, Eventbrite, social elements, and more!
TriState Enterprises has been supporting homeowners associations (HOA's) and private property owners through direct and 24/7 representation since 1990's in the San Francisco Bay Area. TriState came to Homemade in need of a revamped website that would appease new clientele. A modern website that was mobile optimized, secure, and easy to navigate was at the forefront of the redesign.
Awestruck Ventures is a firm providing strategy consulting and leadership development to startups, corporations, private equity, venture capital and individuals in the San Francisco Bay Area. With clients like: Netflix, Google, Hewlett-Packard, CBS & others, Awestruck founder & CEO, Jen Vescio, was looking for a sleek and simple web presence that would capture goals and strategy of the business.
LOH Realty & Investments is an Oakland-based CCIM & CPM & Designated Commercial Real Estate Brokerage providing clients with the highest level of comprehensive services and professionalism, in addition to personalized attention and local expertise - all unique to a family owned & operated business.
Homemade was contracted by LOH Realty to modernize their antiquated website. We designed and developed a responsive experience taking visitors and potential new clients on a clear user journey allowing their business to compete on a digital level.
In addition to website design & development, Homemade designed and pushed email marketing campaigns, as well as printed brochures, flyers, and sales presentations.
VAULT29 is the mobile app you need for every wine moment! Because there's so much more to wine, VAULT29 allows users to discover wines beyond labels, tasting notes & ratings. The app allows users to be social, connect & explore the world of wine as seen through the eyes of a worldwide community of winemakers, wineries, consumers, retailers & more, and is a passion project of Homemade's founder. It's been downloaded in 30+ countries!
In addition to designing and developing the website, Homemade managed VAULT29's social accounts, email marketing, and print materials.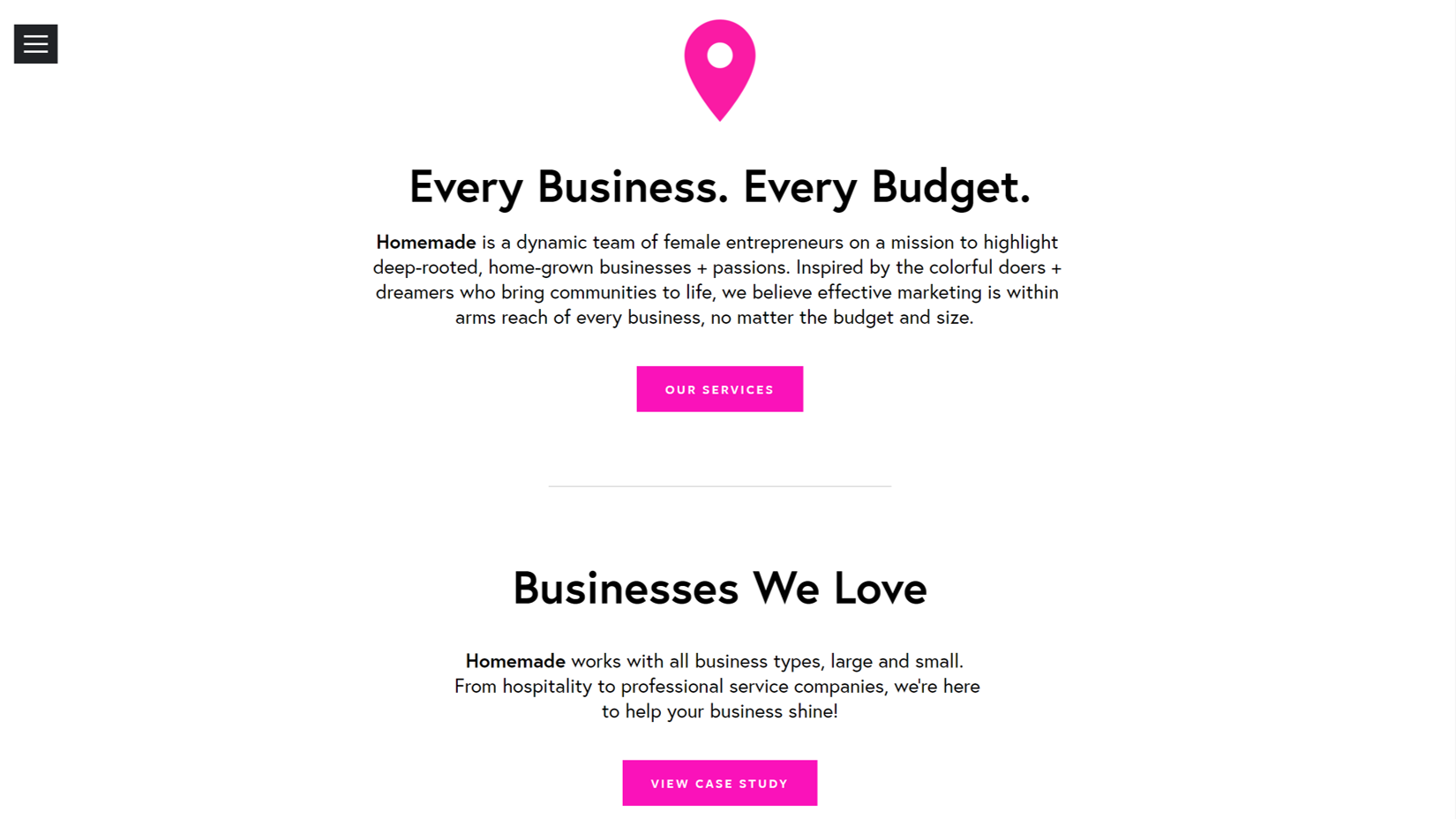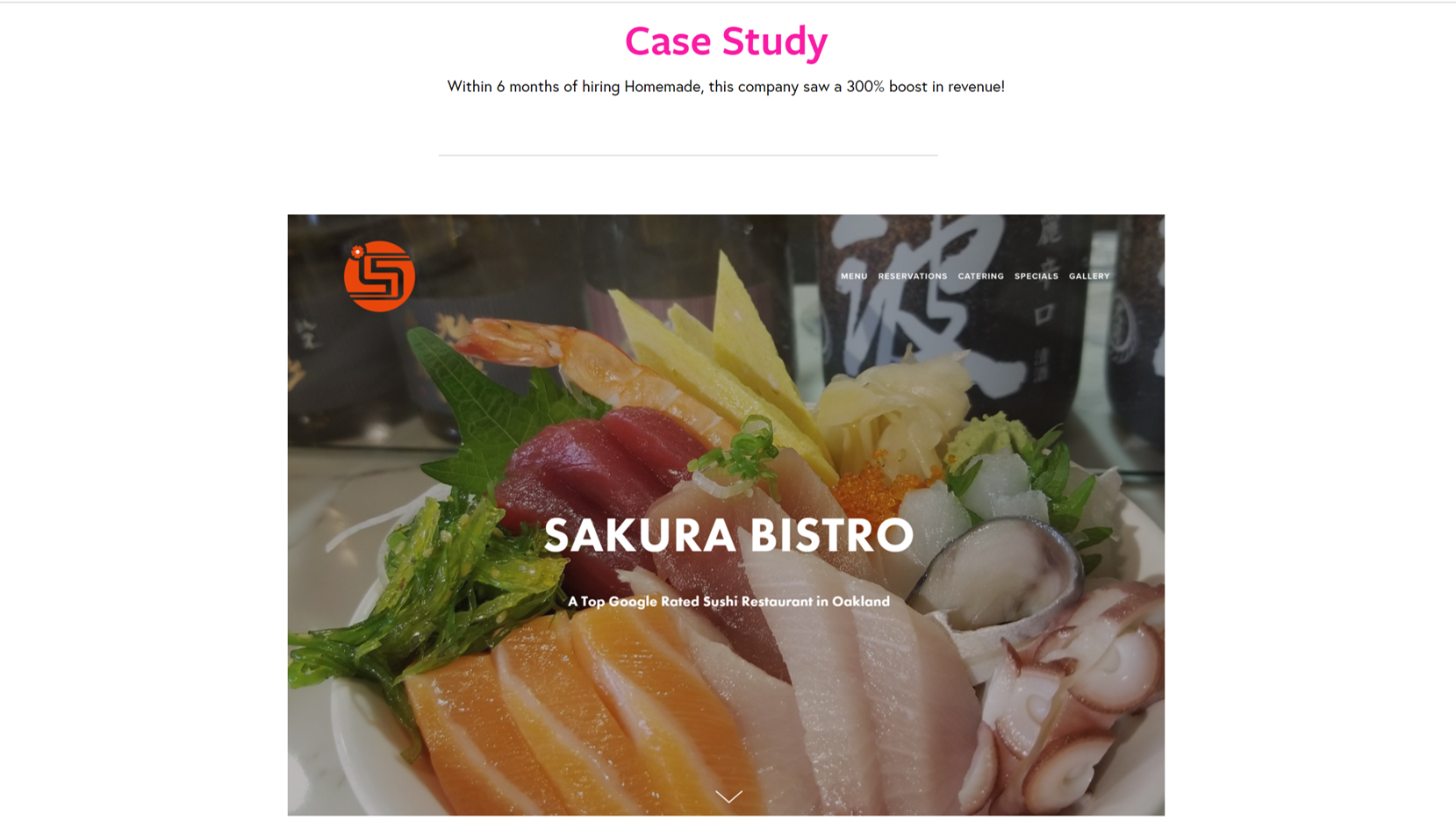 Of course we designed and built our very own website (the one you're currently browsing). We also designed our business cards, create our own collateral, and everything else we need to stay relevant.
Did you know? Most of our business is gained via referral. We'd love to work with you!
EMAIL MARKETING - NEWSLETTER HEADER
SOCIAL MEDIA MARKETING - INSTAGRAM
MARKETING (PRINT) MATERIAL
Let's Work Together!
You focus on what you do best, and we will help you shine!